December 3rd, 2021| Mike Humphrey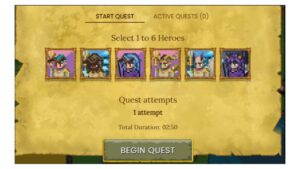 DeFi Kingdoms Quests Live
DeFi Kingdoms announced this week that quests have finally gone live.  As of November 29th 2021, you can now access quests via the professions area in the game.  Fishing and foraging quests are currently available with more to be released soon.  Up to 6 heroes at a time can take in a given quest, with XP and new in game items as the rewards.  Vendor Zada is also live, and you can start trading your quest items for gold or save them for future use.
Patch v1.11.0 has gone live with the following NEW FEATURES:
It's finally here! Let's go questing! Visit Fisher Tom or Woodsman Aurum to get started.
Standard questing cost is 7 stamina per run. Heroes with a main profession that matches the chosen quest will have a reduced cost of 5 stamina per run.
Updated art for the Professions zone.
New Professions music to get you in the questing mood.
Dozens of new in-game items! (Some are still hidden.)
In-game item tokens have been added to the token list for easy access.
TIMELINE:
December 3rd – Item shop opens up. More inventory arriving soon.
December 8th –  Meditation Circle should be fully charged up!
December 15th – Gardening Quests.
December 22nd –  Mining Quests.
January: Land NFTs begin to roll out!
In more exciting news, a new realm, Crystalvale was also announced this week.  Read our guide all about how to get started in DeFi Kingdoms.
⚔ Really exciting news, Heroes! We're introducing the upcoming launch of a new realm in the kingdoms…

❄🏰 DeFi Kingdoms: Crystalvale is coming to the #Avalanche blockchain!@avalancheavax #defikingdoms $JEWEL $CRYSTAL $AVAX pic.twitter.com/rwCOsymKwJ

— DeFi Kingdoms (@DefiKingdoms) December 2, 2021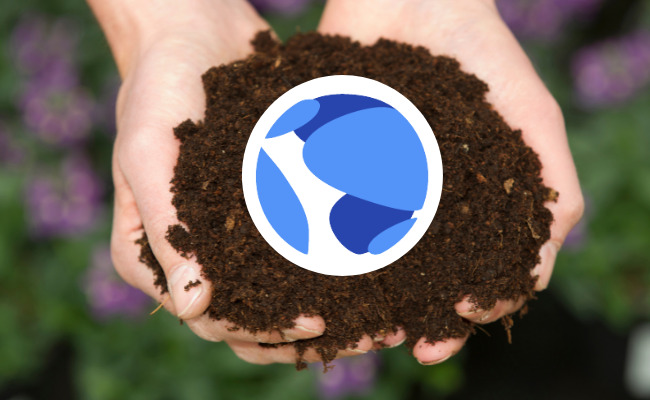 Terra Luna  On the Rise
The Terra ecosystem is heating up.  Luna, Terra's native staking and governance token has seen a 60% surge in value within the past week reaching new all time highs. With exciting projects like Astroport, Pylon, Whitewhale and Mars coming online, the Terra ecosystem is gaining some real traction.  The lock drop for Astroport begins December 6th for those who have staked on Terra.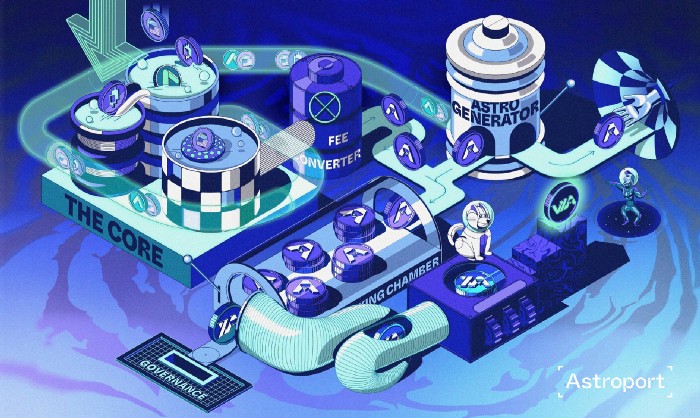 Astroport is a new automated market maker(AMM) that will introduce multiple pool types to Terra – a traditional constant product AMM similar to Uniswap, a Stableswap Invariant pool type similar to curve finance, and liquidity bootstrapping pool type similar to Balancer style pools.  Astroport has a highly flexible architecture which will allow the protocol to continue to develop novel pool types.  One of the most anticipated aspects of Astroport is the Astro Generators, which will allow for dual farming opportunities using protocols like Anchor.
$UST, Terra's USD pegged stable coin has seen an increase in acceptance with recent partnerships with Curve finance and Abracadabra on Ethereum mainnet.  As the $UST stable coin market cap grows and it is accepted across a wider variety of chains, Terra is sure to follow.  Terra ranks number 5 in smart-contract chains based on TVL with around 12.6 Billion.  It is also partnering with Metaverse games like Summoner's War.  Keep an eye on Terra in the future, or get involved now with projects like Anchor and Mirror who offer some great returns on stable coins.
From all of us here at the Crypto Current, keep on HODLing on and we'll see you on the moon!!