November 26th, 2021| Mike Humphrey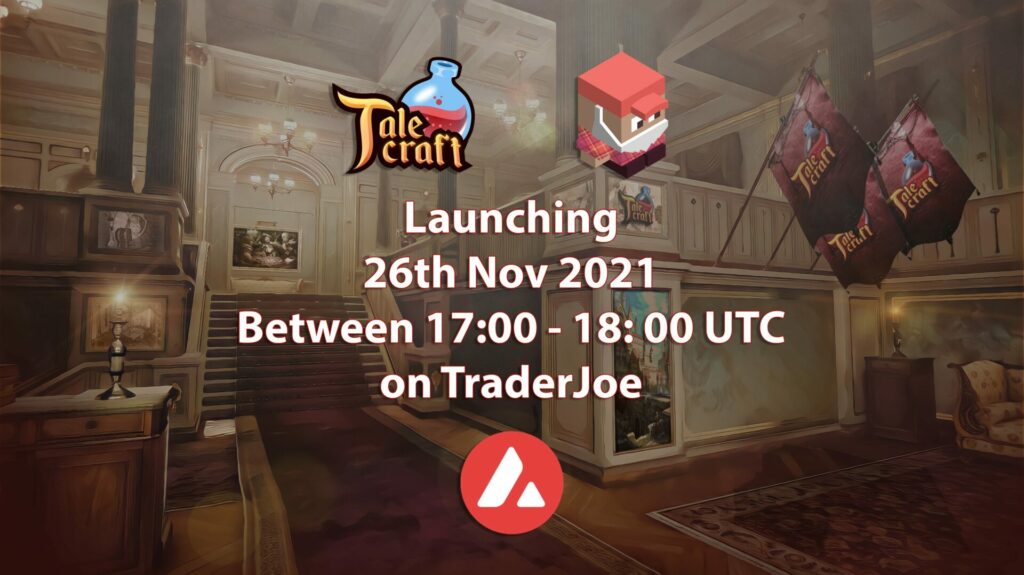 Talecraft.io
The creators of Talecraft, the newest crypto game releasing on the Avalanche network, have had a busy November.  This week Talecraft went live on the Fuji- C test net, giving users the first chance to try out the game.  The funding round on Avalaunch also closed this week on November 23rd and was the the Avalaunch's biggest IDO offering to date.
Talecraft is a PvP, play-to earn online board game, that allows users to craft in-game NFT cards and use them to compete with other players.  $Craft, the in-game token is used to open chests and mint new cards.  Players then compete with others and earn AVAX rewards.
$CRAFT will available to the public on Trader Joe on November 26th.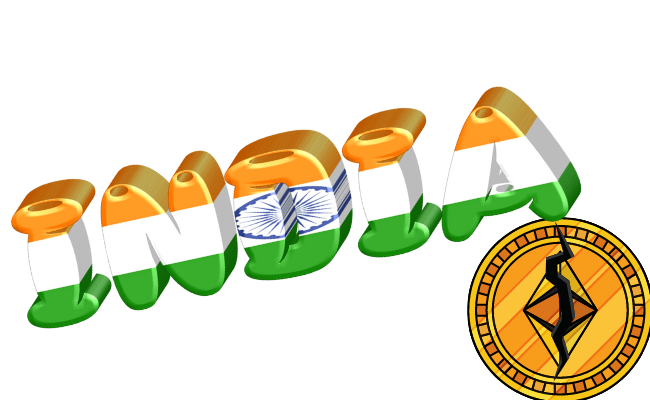 India Banning Private Cryptocurrencies
In a move to create a framework for government sanctioned digital coins, India's government will ban most cryptocurrencies.  A bill, planned to be introduced to parliament Monday, will prohibit all private cryptocurrencies in India.  Authorities have cited concerns that digital money may lead to illegal acts like money laundering, drug trafficking and terrorism as justification for the move.  In 2018 India banned the trading of digital currencies, but it was repealed in 2020.  India is one of the fastest growing crypto markets in the world and it's growth has spurned concerns over control of the emerging market.  There is a growing anxiety by many governments about cryptocurrencies, with China banning all cryptocurrency in September, and regulations being introduced in many parts of the world. 2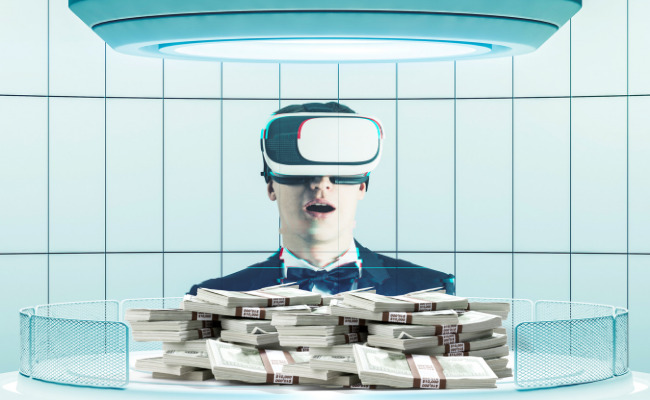 The Metaverse  – A 1 Trillion Dollar Market?
According to the crypto investment firm Greyscale, the Metaverse could represent over a 1 trillion USD annual revenue market.  In a report released Thursday "The Metaverse, Web 3.0 Virtual Cloud Economies," Greyscale explores the opportunities that could result using the blockchain as the backbone for gaming, social media and online spending.  They estimate that virtual gaming could grow to a 400 billion USD market by 2025, with much of the spending being in-game.3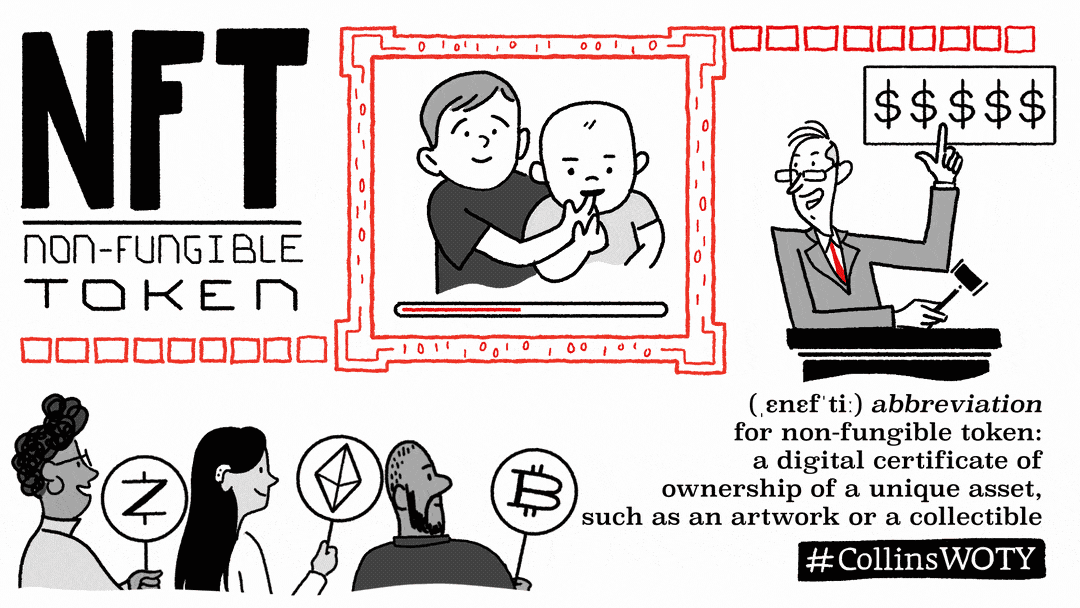 NFT – The Word of The Year
Collins Dictionary has chosen the term non-fungible token (NFT) as the Word of the Year. Collins defines an NFT as a non-fungible token: a unique digital certificate, registered in a blockchain, that is used to record ownership of an asset such as an artwork or a collectible. 4  A small step for a dictionary, but a giant leap for a crypto kitten.
From all of us here at the Crypto Current, keep on HODLing on and we'll see you on the moon!!