November 12th, 2021| Mike Humphrey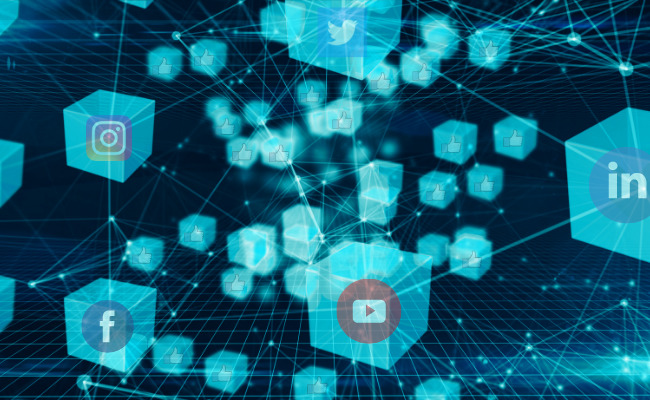 Decentralized Social Media?
Twitter Creating A Crypto Team
In late September, we reported that Twitter was adding NFT functinality and Bitcoin Tips.  Twitter's founder Jack Dorsey, who's Twitter Bio is literally "#bitcoin" seems to be jumping into crypto, and more specifically Bitcoin, with both feet.  Twitter has announced they are formally launching a crypto team, with the goal of becoming "a center of excellence for all things blockchain and web3."1  According to the report by Tech Crunch, Twitter will focus on crypto payments and NFT galleries; but the long-term goal is a push towards decentralized social media.  The hope is to allow the social media platform to run independently on the blockchain versus through hosted servers like Amazon Web Services.  Ultimately this would give individuals more control of their personal data.
Discord and Metamask
Discord founder and CEO Jason Cirton, tweeted a screen shot this week, depicting Metamask wallet integrated with the platform.  After backlash from the Discord community and calls to boycott their paid service, Citron clarified that the screen shot was an an internal concept and that there were no current plans to implement the integration without further consideration.
So probably nothing = actually nothing pic.twitter.com/IlzIFSWnnL

— cobie (@CryptoCobain) November 11, 2021
Discord Official Statement
"We appreciate all the perspectives we've been hearing in response to the internal concept you may have seen in a tweet earlier this week and want to clarify we have no plans to ship it at this time. We're excited about the potential for web3 technology and the positive ways these communities are coming together on Discord, especially those organized around environmentally friendly, creator-focused projects. However, we also recognize there are some problems we need to work through. For now we're focused on protecting users from spams, scams and fraud."
Facebook Meta Platforms – Metaverse
Crypto confidence got a jolt last week when Mark Zuckerburg announced that Facebook has renamed itself Meta Platforms.  The name change signals that Facebook has embraced the concept of the Metaverse — a vision of the internet as immersive virtual worlds where people can work, play games, conduct e-commerce, and socially interact.  NFT's and, crypto gaming companies are expected to be big winners from this announcement as play-to-earn virtual economies  are sure to benefit from the added momentum.
Vitalik Buterin Weighs in
Buterin, widely recognized inventor of the world's most-used blockchain, weighed in on Twitter and Facebook's upcoming changes.  He Suggested that Ethereum would be the best platform for both Twitter and Facebook's plans.  In order for Twitter to become the center for everything Web3 "Jack is basically going to have to essentially create his own system that enforces those rules."  "On Ethereum there's native functionality that allows you to essentially directly put ETH or Ethereum-based assets into these smart contracts, into these lock boxes, where there's then arbitrary conditions that can govern how those assets get released," said Buterin.  As for Facebook's plan to reinvent the internet, he recommended that Zuckerburg consider building his vision on an already existing blockchain. When asked where Etherum will be in 5 to 10 years, Buterin was quoted as saying "Hopefully running the metaverse."2
From all of us here at the Crypto Current, keep on HODLing on and we'll see you on the moon!!