Are you considering moving your mining rig from windows to HiveOS, but aren't sure?  We lay out the benefits of HiveOS vs Windows and identify some competitors you may not even know about.  Read on to find out more.
November 15th, 2021| Mike Humphrey
Mining with HiveOS
HiveOS is a Linux based operating system designed for one thing, crypto mining.  It allows users to setup and control mining rigs more effectively and hassle-free.  You can manage thousands of miners all from a single place.  Monitor all your rigs remotely from a desktop log in, update GPU drivers easily, and change mining software, algorithms, and coins with the click of a button and more.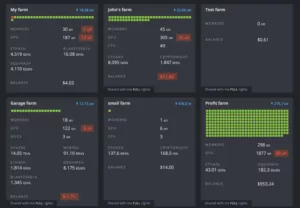 Pros
Ease of Use
Free for your first rig
Free if you mine on Hiveon pool
Remote monitoring and control
Automated resets for hash rate drops etc.
Easily switch between miners and algorithms
Automated notifications through discord and telegram
GPU and ASICs
Pre-set overclock settings available
Cons
Not Free for 2nd rig and beyond (unless you mine to Hiveon pool)
Mining rig must be a fully separate set-up (cannot run concurrently on Windows)

It can be installed on a second partition, but requires a reboot to run
Who is it For
HiveOS has a ton of great features, the ease of use, and ability to manage your rigs remotely is a huge plus.  Realistically though HiveOS is only meant for miners with at least one dedicated mining rig.  If you are mining from a single PC, even with multiple GPU's, it doesn't make much sense to run HiveOS.  Until you have multiple miners (GPUs or ASICs) then there isn't any reason to go through the hassle of running dedicated software on your PC.  HiveOS is not an application, but an operating system.  It should be used to manage a mining rig, not a card.

Mining with Windows
Mining on Windows is relatively simple to do.  Select a coin to mine, choose and set-up the mining software, pick your pool and you are off to the races.  You can run the miner in the background when you aren't using the GPU, and shut it off if you want to game or edit videos.  You will need to learn how to edit batch files, but with the proper Windows mining guide you can be up and mining in less than an hour.  The challenge with Windows is when you start add multiple GPUs or begin building a dedicated mining rig.  Multiple GPUs may require you to edit your motherboard bios settings, and Windows will not recognize a rig more than 12 GPU's and getting them to all function is another story.  When you reach this stage of mining, Windows becomes more of a challenge and you should consider moving to a dedicate operating system.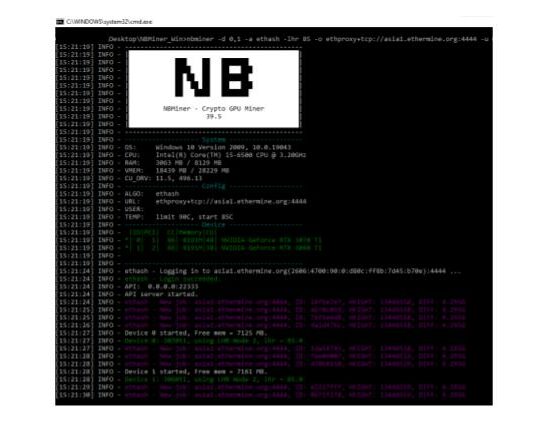 Pros
Simple to set up on your current PC
Easy to switch on and off
Great for a small number of GPU's
Cons
No remote access
Cannot manage multiple rigs from one interface
Windows has a maximum of 12GPUs (this can be challenging to achieve)
Must manually download mining software updates
Must manually update GPU drivers
No ASIC support
Who is it For
Windows is used by many miners, it can function well, but it is best used for smaller scale operators looking to mine crypto on the side.  If you are looking to expand your operation or manage multiple rigs then nothing beats the ease of use of HiveOS.
Alternatives
NiceHash
NiceHash is a marketplace that allows you to purchase or sell your mining hash power.  Buyers select a cryptocurrency, a mining pool, and set the price they are willing to pay.  NiceHash forwards the order to all the connected miners, who then fulfill the order.  In return the miner gets paid for allowing buyers to rent their hash power.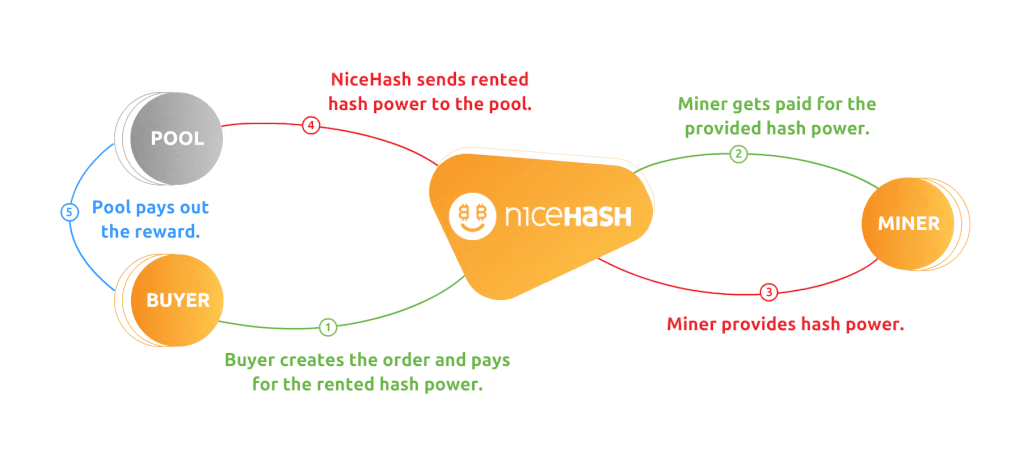 RaveOS
RaveOS is similar to HiveOS and is considered its main competitor.  Like HiveOS you can control your rigs through both the web interface and a mobile application. You can access hash rates, errors, power consumption, and much more regardless of your location.
Easy to use
Mobile app
Free tier available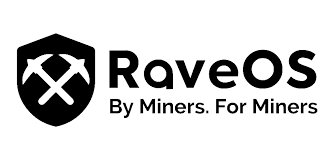 Mining OS (by Minerstat)
Mining OS is a fairly simple Linux OS by Minerstat. You can monitor and manage your rigs remotely with the help of unique features, such as ClockTune, profit switch, control room, and more.  The mining OS has a Windows compatible companion software that is used to manage your farm remotely.
Great Tools
Free tier available

I highly recommend checking out there additional software page where they have some great calculators and software that can be used to optimize your mining rigs.
What OS do you use to mine? Let us know in the comments below

Hi I'm Mike, an active crypto investor DeFi enthusiast and crypto miner. I have been involved in crypto since March of 2021 and in DeFi since May 2021.
I'm also an avid outdoor adventurer!