November 5th, 2021| Mike Humphrey
De-Fi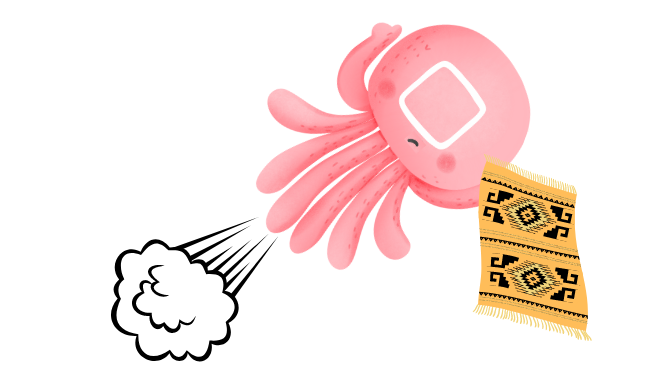 SQUID Rug Pull
The play-to-earn cryptocurrency game based on the wildly popular Netflix series Squid Game, appears to have been a hoax.  The site which was widely circulated in the news, including in our weekly report last Friday, has since shut down.  Investors who purchased the SQUID coin in anticipation, saw the tokens price surge by thousands of percent, but were unable to sell their coins.  According to the tech website Gizmodo, developers made off with an estimated $3.38M.  The token peaked above $2,800 when the creators sold all their tokens draining liquidity from the pool and pulling the rug on the project.
Hindsight is always 20/20 as they say, but here are some red flags that appeared with SQUID.
Typos on the Site & in the Documentation

If you went through the squid game website in detail and reviewed their white paper you would have noticed the poor English and odd typos. When we quickly reviewed the site we chocked this up to a language translation issue.

Couldn't Sell SQUID

There were reports quite early that SQUID purchasers were unable to sell or swap their coins. Initially this was reported as a required vesting date for the SQUID coins.

Website Age

The online squid game website was launched only 5 days before the initial offering of the SQUID coin.

Wasn't Affiliated with the Show

It was a challenge to find the squid game website and there was no mention of Netflix at all.  This was a big red flag, as there are copyright issues with a third party using the show name and characters without authorization.
The online squid game was audited, but an audit does not guarantee the intentions of developers.  Audits do not fix issues, they only identify shortcomings in smart contracts.  Before investing in any project be sure to do your own research.  Rug Doc is an excellent resource.
 Crypto Mining

U.S. Picking up China's Slack
With China's crackdown on cryptocurrency and expulsion of miners, the hub of Bitcoin mining has changed.  As reported by Forbes, models estimate that the United States has captured 35% of the Bitcoin networks hash rate power, and has emerged as the new Bitcoin mining powerhouse.  Future mining machine orders and projects indicate that this will not change any time soon.  North America's top six publicly traded BTC mining companies, have all seen significant increases in mining outputs in Q3 and have continued to expand their capacity.
Crypto Markets

Bitcoin & Eth Hit Resistance, SHIB Drops 40%
After reaching a new all time high above 4,600 USD Ethereum has had a correction testing 4,425USD before moving back up towards 4,550.  BTC declined below 62,000USD, with initial support near the 61,500USD level and the next key support near 61,200USD.  SHIB is down 19% trading below 0.0000490USD.  The price of SHIB is now down more than 4o% from its all-time high. SHIB is the the worst performer among the top 100 crypto assets by market cap for the week.
From all of us here at the Crypto Current, keep on HODLing on and we'll see you on the moon!!