October 1st, 2021| Mike Humphrey
Crypto Markets
Is China Crypto No More?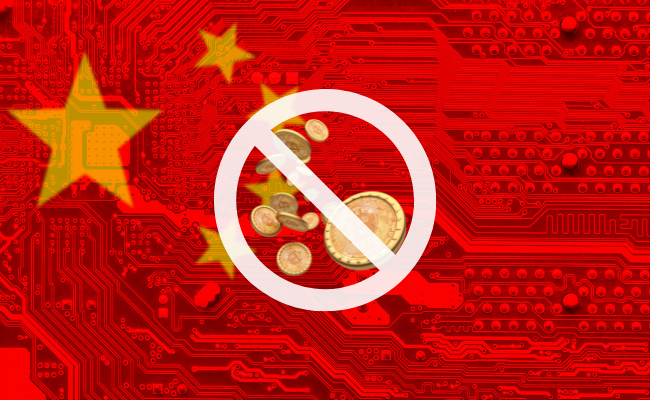 Last Friday the Peoples Bank of China toughened its stance making all crypto-related transactions and mining illegal.  In a statement, the PBOC  claims that crypto markets are "disrupting the economic and financial order, breeding illegal and criminal activities such as gambling, illegal fund-raising, fraud, pyramid schemes, and money laundering, and seriously endangering the safety of people's property."1  All crypto-related operations will now be considered "illicit financial activities" and could result in criminal charges.  The top 10 financial overseers and state agencies declared in a joint statement that exchanging cryptocurrency for fiat money, trading in cryptocurrencies or their derivatives, issue tokens, and providing market-making technology or support is illegal.
Similar to our discussion of the U.S. bill in last week's issue of The Crypto Current, it appears that governments and institutions are becoming concerned with cryptocurrency, De-Fi, and the implications it has for the future of traditional systems.  Of note, there is a very interesting op-ed piece by  Tim De Chant linking the current Chinese Real Estate Market risks and the crack-down on the cryptocurrency market.  He argues that the China cryptocurrency ban is an attempt to prevent funds from fleeing Chinese markets as the severely overleveraged real estate bubble may end up causing investors to move their money elsewhere, out of China.
De-Fi
— Avalanche 🔺 (@avalancheavax) September 23, 2021
Avalanche Rush Week – Aave and Curve Now Live on Avalanche?
Avalanche announced in a tweet Friday, Sept. 24th that Aave and Curve would be coming next week.  For those of you who have been following the rise of Avalanche, you may know that the news of the combined $180M liquidity program was initially announced in Mid August.  Since then Avalanche has seen huge growth with over 3 Billion in funds and the Avalanche token AVAX reaching all-time highs of Just under 79USD.  AVAX has since dropped but is holding relatively steady ($63.85 – $67.44) for the past week.
Like many investors, we have been excited by the growth potential on Avalanche and are looking forward to when both Aave and Curve are live.  As of posting this article, there have been no new announcements.  We recommend heading to the Avalanche Rush site to find out the most up-to-date information on what's happening with Rush and which platforms are coming online and when.
Crypto Mining

China Crypto Mining Pools are Shutting Down
With China's new policy towards digital currencies, it's no surprise to see impacts being felt in the crypto mining sector as well.  SparkPool, the second-largest Etherium mining pool next to Ethermine has shut down as a direct result of the new regulations.  Until recently China crypto mining pools have accounted for more than 90 percent of Bitcoin mining capacity, or one-third of the global crypto network's computing power.  The statement on the SparkPool website lets users know all mining will halt as of September 30th with instructions about final mining balances.  The message and with sudden finality "Thanks for your trust and goodbye."  SparkPool is not the only mining operation to shut down in China cryptocurrency BeePool has also notified users of their intention to shut down and discontinue operations.
Beyond mining pools, Bitmain, China's biggest crypto mining machine manufacturer has declared they will halt sales of mining machines in China.  with the clampdown on mining operations, the price of mining machines has tumbled as the market is flooded with oversupply. Ali Baba has also announced they will be suspending sales of all mining machines by October 8th.  There is some concern that this could result in a decrease in components like PCI-E risers etc. which are components used by miners but are not exclusive to mining machines.
Let Us Know What You Think ABout The News This Week
From all of us here at the Crypto Current, keep next week, keep on HODLing on and we'll see you on the moon!!