Avalanche is an Ethereum Virtual Machine (EVM) compatible  layer 2 blockchain that promises blazing fast transactions speeds.  Co-founded by a Cornell University professor, a PH.D. student and a Facebook developer, New York-based Ava Labs leads the Avalanche blockchain.  Follow our step by step guide to add Avalanche to Metamask now.

May 9th 2022| Mike Humphrey
What is Metamask
Metamask is a web3 cryptocurrency wallet that allows users to store ERC-20 (Ethereum based) tokens and interact with decentralized applications.  Metamask interacts with EVM blockchains, including Ethereum Mainnet, Binance Smart Chain, Polygon, Avalanche, Harmony and Fantom.  With a web3 enabled wallet users can engage with DeFi Apps and crypto games.  Link your wallet to protocols through their websites, and communicate directly with the blockchain.  Find out more about cryptocurrency wallets and Metamask.


What is Avalanche
Avalanche is a layer 2 solution blockchain and an open, programmable smart contracts platform for decentralized applications.  Launched in September of 2020, it is currently the third largest blockchain by TVL with over 200+ DApps, including Trader Joe, Pangolin, Aave and Defi Kingdoms Crystalvale.


Avalanche has 3 main chains that each perform different functions. They are X-Chain, P-Chain and C-Chain.  X-Chain is used to create and exchange tokens.  P-Chain coordinates Avalanche validators and creates subnets.  C-Chain executes and allows interaction with smart contracts.  In order to use DApps on the Avalanche network we must add Avalanche C-Chain to Metamask.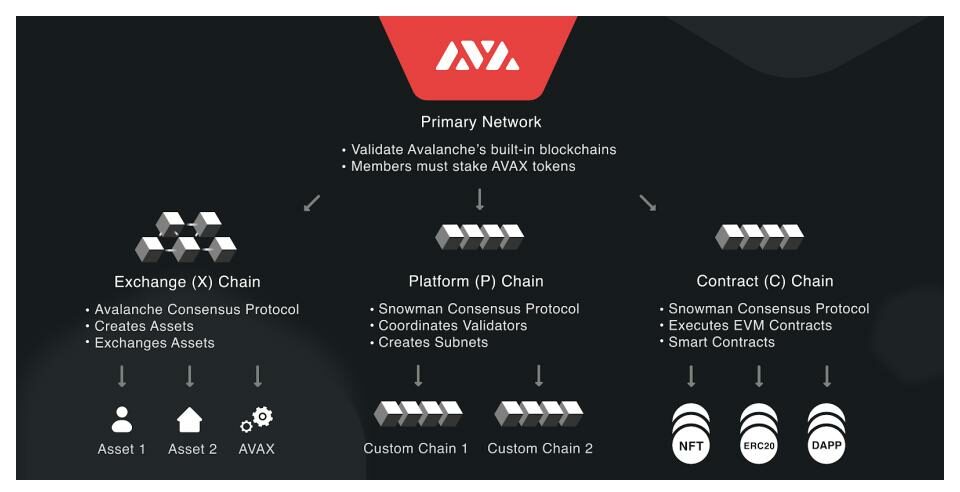 Add Avalanche to Metamask
In order for Metamask to interact with contracts on Avalanche, we will need to add the C-Chain network RPC.  This will allow Metamask to interact with the blockchain and gives it the ability to send and receive transactions, and sign contracts. Follow the steps below to add Avlanche to Metamask
Open Metamask

Open Metamask and click the drop-down menu in the very center of the top of the window.  This is the network selection menu.  At the bottom of the menu click the Add Network button.


Avalanche to Metamask C-Chain RPC details

A new window will pop up where you will be able to enter the network settings.  This is where we will input the Network name, RPC, Chain ID, Currency Symbol and Block Explorer URL. Not all of the details are mandatory, but filling them all in will make Metamask easier to use later.

The Avalanche c-chain network details can be found in the following table. You can copy them into the corresponding fields in Metamask.

The currency symbol AVAX, is the gas fee token for the Avalanche network.  The explorer URL will allow you to check the status of transactions directly from Metamask.  We recommend adding both.
Add Missing Coins
Once the Avalanche network has been added it should auto-detect your coins.  If this does not happen, you can manually add coins to Metamask. In the Assets tab, scroll down to the bottom of the list and click on import tokens.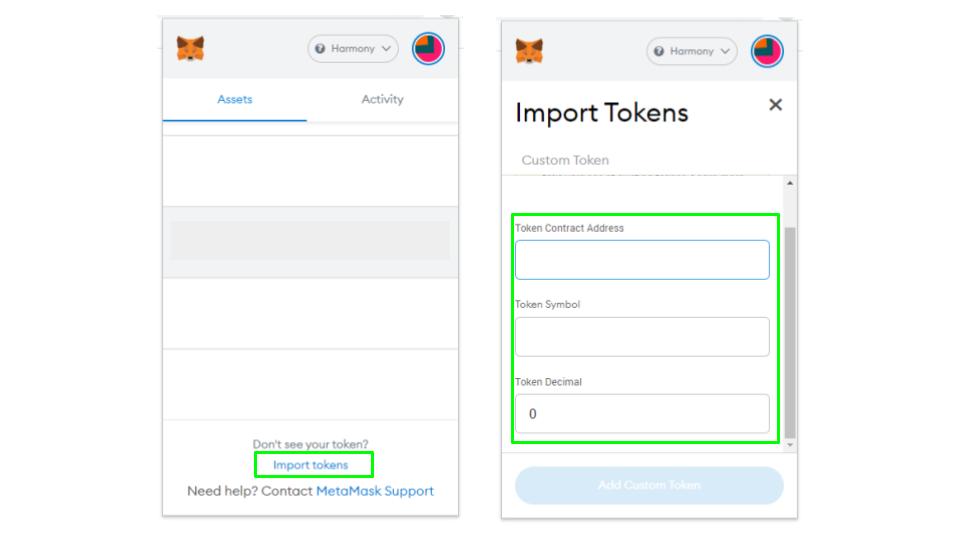 A new window will open asking for the token contract address, token symbol, and the number of decimal places.  Token addresses can be found using the Avalanche C-Chain block explorer snowtrace.io.

You can search for any token by its symbol, name, or address.  Simply type it into the search bar.  Once found, copy the address of the token and paste it into Metamask.  Enter the symbol, choose the number of decimal places and click add token.
Conclusion
Now that you have successfully been able to add Avalanche to Metamask you are ready to buy some cryptocurrency and take advantage of the amazing low fees, speeds and the over 200+ apps available on the Avalanche eco system.
What protocols most interest you on Avalanche? Let us know in the comments.

Hi I'm Mike, an active crypto investor DeFi enthusiast and crypto miner. I have been involved in crypto since March of 2021 and in DeFi since May 2021.
I'm also an avid outdoor adventurer!